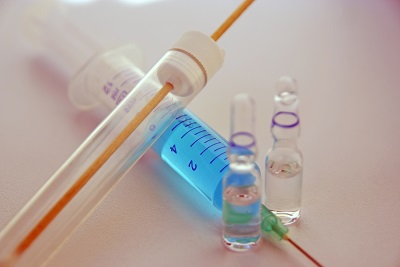 Drivers in Michigan may soon be subject to roadside drug testing due to a new pilot program which the state will be testing out for twelve months starting later this year.
Co-sponsored by Senator Tom Casperson, the bill would allow specially trained Drug Recognition Experts (DREs) to administer cheek-swab drug tests to motorists who they believe might be under the influence of drugs. It is unclear if other law enforcement will also be allowed to administer drug tests once the pilot program is over.
According to the Michigan State Police, just how refusing a breathalyzer test practically amounts to almost an admission of guilt, refusal to submit to the drug test would be a "civil infraction."
While the state police do not yet know which drug test will be used, they say that it could test for anywhere from six to twelve different drugs with just one test including amphetamines, methamphetamines, benzodiazepines, cannabis (marijuana), cocaine and opiates.
As the types of drugs tested for vary depending on the brand, so does the margin of error. To help offset any errors, during the pilot program, each sample will be tested by police and then also sent to an independent lab to undergo secondary testing. Again, it is not clear whether or not this double testing will continue after the pilot program is over.
Sen. Casperson, the co-sponsor of the bill calls the move "common sense legislation" that will "help make Michigan's roads safer," but others aren't so sure.
Unlike alcohol which only remains in a person's system for a short time after consumption, drug results can come back positive far after the effects have worn off. As such, they are generally considered not to be an accurate method of judging impairment.
"I don't like the idea that based on bad science we're going to require people to submit to these tests under penalty of sanctions," said State Rep Jeff Irwin of Ann Arbor. "We don't know what impairment means, and if people refuse, they're going to get penalized."
Under the pilot program, for the tests to be administered, the police officer must suspect the driver of impaired driving. They will not be allowed to make random traffic stops or traffic check points to administer the tests.
The pilot program is expected to start sometime later this year.