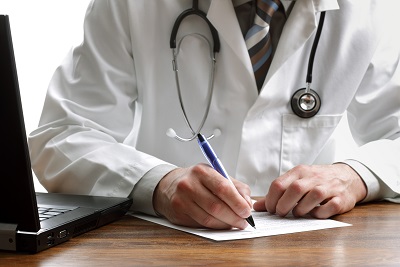 One former medical examiner will certainly be getting coal in his stocking this Christmas season after allegedly failing to conduct proper DOT physicals which could mean between 6,000 and 8,000 drivers may need to undergo new medical exams.
Dr. Anthony Lefteris, a 71-year old chiropractor from Atlanta, Georgia, has been indicted for allegedly preparing false documents and entering false information into the records of the US DOT. Lefteris has been accused of certifying drivers as medically fit to drive without actually administering an exam.
Officials were first alerted that something was wrong when they noticed that Lefteris was administering around 360 medical exams per month, far above the average of 14 for other examiners.
Additionally, a driver reported to authorities that Lefteris hadn't done any tests on him, even after he told the doctor that he had a history of high blood pressure.
After that report, three undercover officers went to Lefteris to get their DOT physicals performed. All of the officers received their medical certifications without undergoing any tests.
"Today's indictment of Dr. Anthony Lefteris demonstrates the commitment of the Department of Transportation Office of Inspector General to pursuing fraudulent activities by medical professionals in the motor carrier industry who are willing to compromise the safety of the traveling public for personal gain," said an Office of Inspector General spokesperson.
As many as 8,000 drivers who had their medical certification performed by Lefteris will need to undergo new medical exams.
Source:  coosavalleynews, abcnews