A proposed fix to the broken 34-hour restart rule is under attack for being needlessly complicated, counterproductive, and potentially unsafe.
When the July 2013 restart rule was suspended last year, the wording that was used left an odd loophole which could potentially leave drivers without the ability to take a 34-hour restart at all. The DOT proposed a budget bill that would include a fix to the previous oversight, but adds on a new clause that would make it so "a driver who uses that restart rule may not drive after being on duty for more than 73 hours in any period of 7 consecutive days."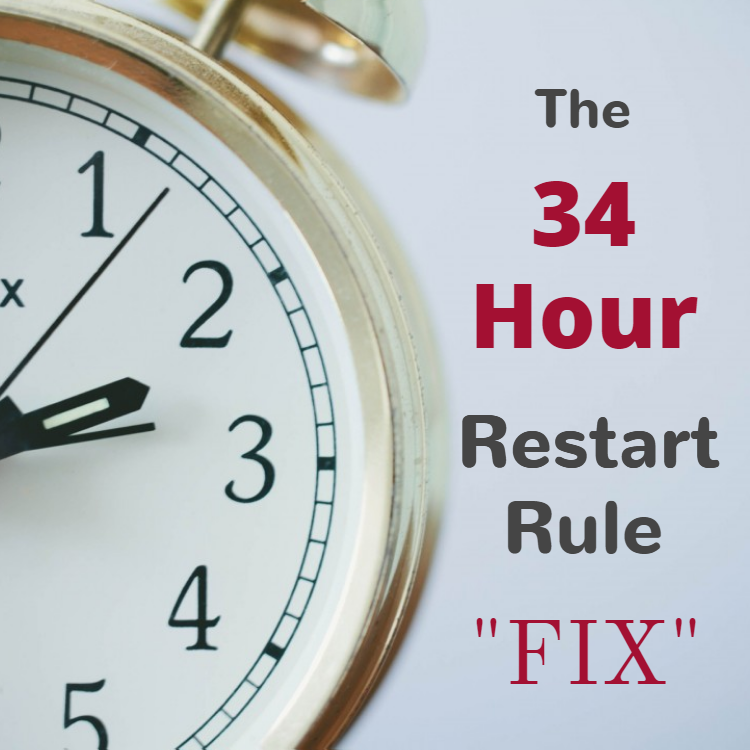 It seems that groups on every side of the driver fatigue and safety debate are having problems with the proposed rule.
Safety groups say it doesn't go far enough in limiting the number of hours a driver can work during a week. "Unfortunately, the change made to the HOS Rule does nothing to address the serious problem of cumulative fatigue," said Cathy Chase, VP of Governmental Affairs for the Advocates for Highway and Auto Safety according to Fleetowner.
Meanwhile The Trucking Alliance, a group representing large carriers, has said that the cap of 73 hours in a 7-day period isn't based off of sound science. It argues that no changes should be made to restart rules before data on restart options and HOS compliance can be collected and studied. The Alliance also says that the bill could accidentally overwrite existing rules, create confusion, and have the unintended consequence of actually increasing the number of hours some drivers would be able to work in a week.
The new rule would only go into effect if the FMCSA is unable to prove that the restart rule changes it made in July of 2013 actually had resulted in a "demonstrated statistically significant improvement" in highway safety.
Source: truckinginfo, fleetowner